Message from the Chair of the Board
Health services provided in 2019
Vulnerable people receive sexual and reproductive health services
Mobile Health Unit (UMS)
Growth in distribution and sale of Profamilia products
Quality of sexual and reproductive health services and products, promoting knowledge management
Protocolos de salud como guía para acciones de calidad
The electronic medical record, timely responses to current demands
Two studies on contraceptive technology conclude
Defense and exercise of sexual and reproductive rights
Sexual and reproductive rights are human rights.
Strengthen access to education on sexual and reproductive rights
Strengthening institutional capacities
Improved outside, strengthened inside
Contact center, efficient integration of communications services
Human management
Continuous improvement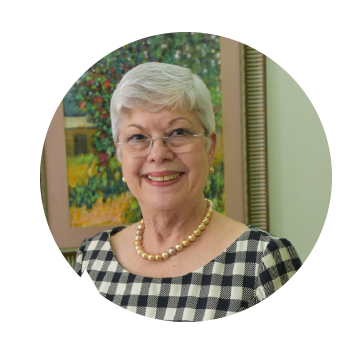 Message from the
Chair of the Board
We summarize 2019 with an account of the achievements and the learning experienced while the institution consolidated, through the synergy of teams and constant work, its commitment to continue the fight for the full exercise of sexual and reproductive rights. 
Financial transparency is maintained and confirmed with six internal audits of the operational processes and the continuous accountability to our donors, including the Dominican Government and international agencies, as well as with the institutional external audit made by a firm of independent auditors with a clean opinion report, which is available in our Web page.  
True to our decision of bringing sexual and reproductive health services and specialties to the population with no discrimination, in 2019 we reached almost a million services provided by our seven clinics located in different parts of the country, including 97,579 in gynecology; 13,113 in urology; 4,498 infertility and 540,459 in other specialties.
Increase the access
to sexual and reproductive
health services and
quality improvement
Ensure that the population has more and better access to services, education and sexual and reproductive health products, with a comprehensive approach based on a self-managed service model.
Profamilia moves forward in its commitment to bring sexual and reproductive health to the population.
943,704
health services
provided to
178,690
people in 2019
403,245
97,579
13,113
4,498
540,459
Sexual and reproductive health services
Gynecological consultations
Urological consultations
Infertility consultations
Other services and specialties
People in a condition of vulnerability who received sexual and reproductive health services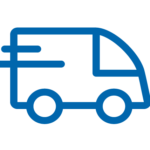 people living in extreme poverty (coupons and mobiles).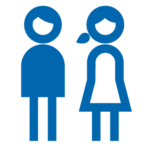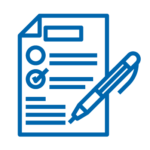 women who were given violence detection test.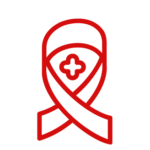 people living with HIV (PLWH).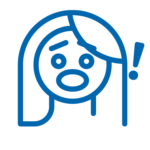 women who reported being victims of gender or domestic violence.
The neighborhood and community Mobile Health Unit (MHU) provides sexual and reproductive health services, comprehensive health and health education mostly to people living in vulnerable communities due to poverty, in neighborhoods of the Great Santo Domingo, rural areas and bateyes.
Last year, the MHUs provided 14,620 direct sexual and reproductive health and family medicine services, benefiting 5,779 people.
Also, through an agreement with the Dominican Olympic Committee [Comité Olimpico Dominicano (COD)] via the Women and Sports Commission, between October and December Profamilia provided 203 sexual and reproductive health services to female athletes from the basketball, boxing, weights, karate, volleyball and triathlon federations with program visits of the MHU.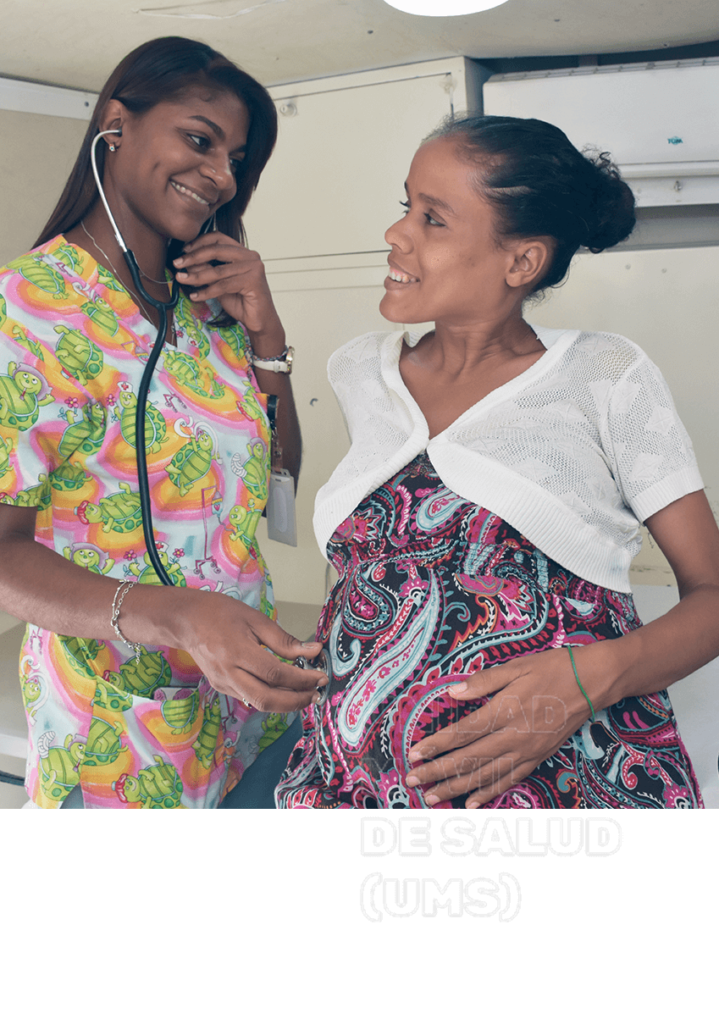 1,742,446 contraceptive products distributed
Every day Profamilia products are gaining more public acceptance. Last year, various products reached a good position among physicians and users and exceeded the distribution figuer of 2018. Some of these include:  Marvelon,Trigestrel, Pilfem, Cyclofemine, Diu T380A, Protector; sonogram, Sonocondom, Hipas, Proclin, Profazol and Profer 200.
contraceptive products distributed
by Marketing through sales.
contraceptive products distributed
free of charge by the Community Program.
contraceptive products distributed by the clinics
through sales and free distribution.
GROWTH IN THE SALE OF
DIFFERENT PROFAMILIA PRODUCTS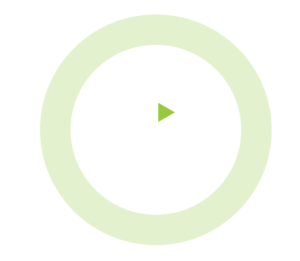 Strengthen and expand
the quality of sexual
and reproductive health services
and products, promoting
knowledge management
2019 showed significant progress in the quality of care indicators at the Profamilia clinics. One of the permanent challenges is to improve service quality, and in response we implemented the Quality Management System, creating spaces to generate quality improvement cycles. The year culminated with the celebration of the
"First Congress of Quality"
where the quality improvement cycles implemented by each of the clinics were evaluated, and where the Sabana Perdida clinic obtained the highest score with their presentation of a success story of improvement in the quality control of the clinical laboratory.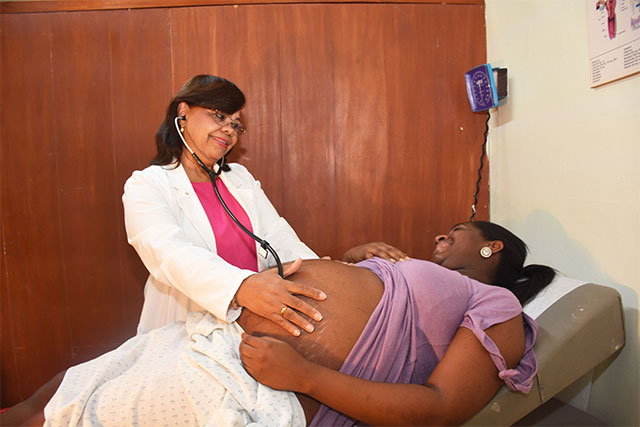 Since 2016, the Electronic Clinical History (ECH) became a reality in the Profamilia health centers; it streamlined the registration of our users' clinical information, contributed to keep it updated and available, to generate statistics and in general, improve the health services. As part of the progress made in 2019, we included new services and conducted an audit of compliance with the care protocol.
This objective seeks to meet the need for products and services, validated by protocols, procedures and highest quality standards, and Profamilia makes a great effort to that effect. During 2019 we updated the breast care service protocol, while the Ministry of Health approved the Contraception Protocol and the Sexual and Reproductive Health Counseling Guide.
Electronic Clinical History

Studies on contraceptive technology completed
The Biomedical Research Unit completed two studies last year. One was the evaluation of a rapid urine test to determine if ovulation had already occurred in the current menstrual cycle, by measuring a progesterone metabolite in urine.  After 24 hours of ovulation there are no probabilities of a pregnancy in that cycle. 
Advocacy and the exercise
of sexual and
reproductive rights
Promote the exercise of the sexual and reproductive health rights of the population, especially women and youth, through advocacy for the formulation, improvement and enforcement of laws and public policies.
Sexual and reproductive health rights are human rights
Progress was made last year in our efforts to promote the free exercise of sexual and reproductive health rights, especially for women and young people, as well as to promote change in legislation, policies and programs.
Strengthen the access to education on sexual and
reproductive rights of the
population, prioritizing on
adolescents, youth
and vulnerable groups.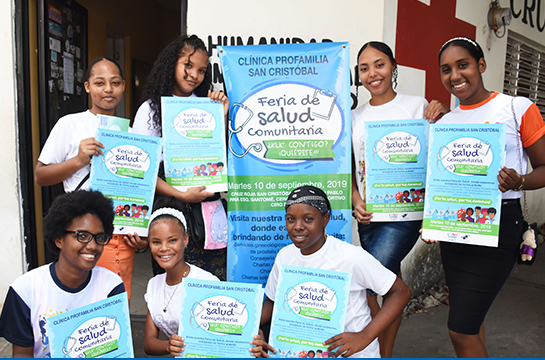 Youth peers were reached with Comprehensive Education on Sexuality [Educación Integral en Sexualidad (EIS)], of which 5,857 were approached with topics from the basic package of the EIS curriculum and 179 community leaders were trained in the prevention of violence against women.
People were sensitized on gender-based violence through social media and printed and digital materials.
Editing of the comprehensive education manual on sexuality for young people, "Let's talk about gender, equality and their relationship with sexuality" ["Hablemos de género, igualdad y su relación con la sexualidad"], presented in six booklets for peer education.
Progress in strengthening the Advocacy Network comprised of young men and women and developed within the framework of a project that Profamilia is implementing jointly with OXFAM and the Center for Gender Studies of INTEC University.
Regarding sexual and reproductive rights, educational actions are being carried out to empower every individual on these rights, especially the population most vulnerable due to poverty or for different causes.  The results of 2019 reveal the work done in this regard.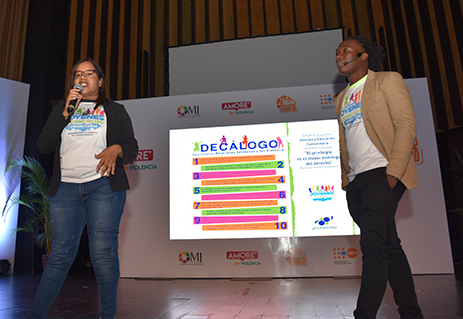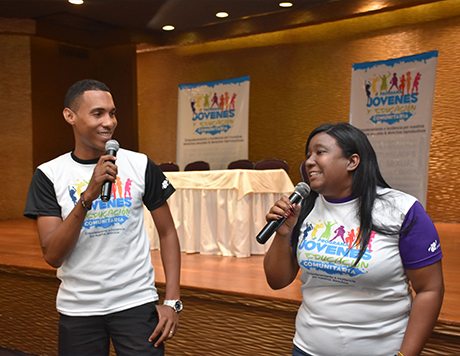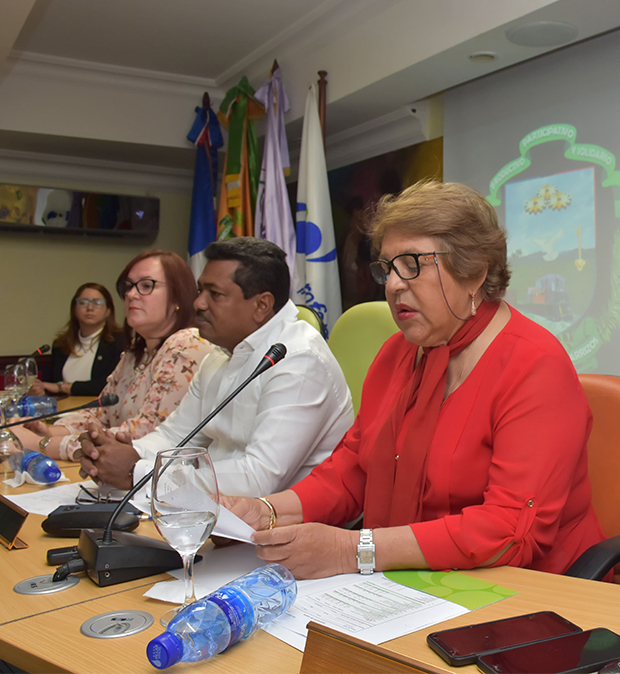 Community empowerment initiative
A community empowerment initiative that brings together political will and social interest, linked the Ministry of Women, the municipality of Los Alcarrizos and Profamilia to launch a community project focused on new masculinities, in the interest of reducing the cases of gender-based violence. 
As an integral part of the couple and of the family, men are in this case the central focus to influence in a new culture of peace, being sensitized since early childhood to prevent violence and change the patriarchal system to one where men and women enjoy the same rights and opportunities. 
In the photo from left to right:
Yuleisy Valenzuela
, alternate secretary and youth representative;
Darío Rosario Adames
, member;
Jocelyn Caminero de Croes
, member;
José Deláncer
, alternate member;
Millizen Uribe
, alternate treasurer;
Melba Barnett
, chair;
Francisco Álvarez Valdez
, vice chair;
Ivelisse Acosta
, secretary;
Milcíades Albert
, alternate member;
Ivelisse Rosario
, treasurer and
José Miguel Gómez
, alternate member.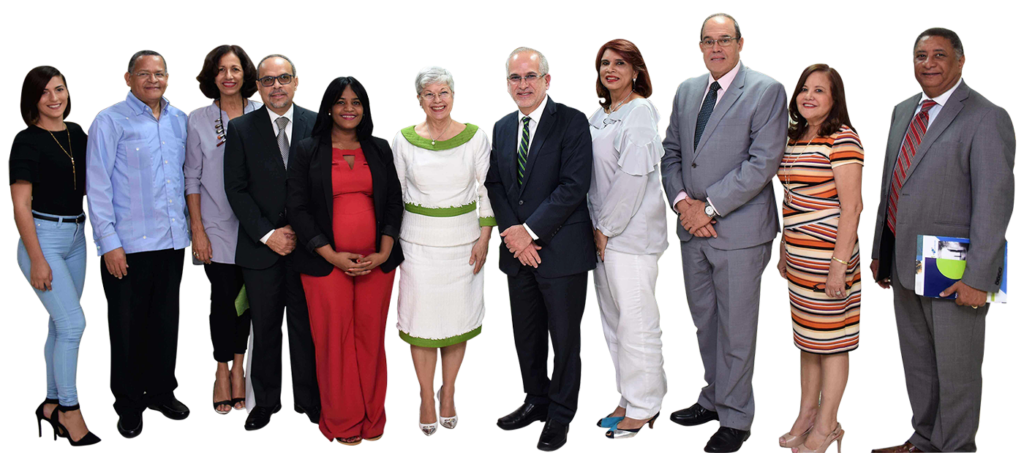 The work of Profamilia is possible thanks to the support of local and international donors, to whom we extend our heartfelt appreciation.  With your support, every year we are able to meet the needs in sexual and reproductive health and contribute to the advocacy of sexual and reproductive health rights of the population.
During 2019, the trust of these institutions and organizations, who in recognition of our work continually reiterate their support, was decisive.  We share with you the successes of 2019.